Commander SK

Simplicity with Function
---
PLEASE NOTE: Effective 2019, we no longer supply Control Techniques variable frequency drives and components. We have drives from several other manufacturers which can meet or exceed the performance characteristics of the Control Techniques line. Simply complete the form below, or contact us with the model of your current or obsolete Control Techniques drive and we'll be glad to identify a suitable replacement.
---
Input / Output
SM-I/O LITE
Additional I/O
1 Analog Input – 0.1 % Resolution (+/- 10V, 4-20mA or 0-20mA)
1 Analog Output – 0.4% Resolution (0-10V, 4-20mA or 0-20mA)
3 Digital Inputs
(if the encoder reference port is used there are only 2 digital inputs available)
1 Encoder Reference Port (55kHz Quadrature or 110kHz F/D) *
1 Relay Contact
24 Volt I/O supply
5 Volt Encoder supply
SM-I/O TIMER
Additional I/O with Real Time Clock
I/O specification as per SMI/O Lite Module
Real Time Clock / Calendar with the following format:
Year-Month / Date – Date of Week / Hours (24) Minute / Second
Day Light Savings Mode
Battery Back Up
User Adjustable Time
SM-I/O PELV

Chemical industry conformance to NAMUR NE37 gives security in demanding application enviornment.
This module provides PELV (Protective Extra Low Voltage) double insulated digital and analog I/O to meet IEC 61131-2, Clause 3.3.1 Type as well as NAMUR NE37 specifications for chemical industry applications.
Analog Input (4-20mA or 0-20mA)
1 Analog Output (4-20mA or 0-20mA)
1 Digital Input
4 Digital Input/Output
2 Relay Contact (2A @ 240VAC, 4A @ 30VDC)
SM-I/O 120V
This module provides digital I/O rated for 120 or 240VAC for the Unidrive SP. These I/O conform to IEC 61131-2 120VAC standard.
6 Digital Input (120VAC or 3 Digital Inputs @ 240VAC)
Relay Contacts (2A @ 240VAC, 4A @ 30VDC)
I/O ORDERING CODE
| | |
| --- | --- |
| Description | Order Code |
| I/O Expansion | SM-I/O Lite |
| I/O Expansion | SM-I/O Timer |
| Double insulated I/O Expansion | SM-I/O PELV |
| 120 Volt AC I/O Expansion | SM-I/O 120V |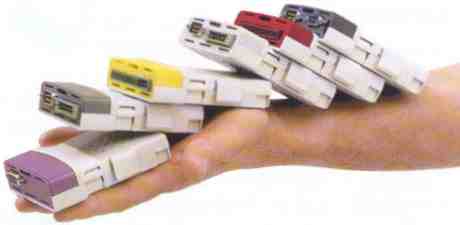 Information provided by Control Techniques, a world leader in the design, production and marketing of electronic drives for the control of electric motors.