Commander SK

Simplicity with Function
---
PLEASE NOTE: Effective 2019, we no longer supply Control Techniques variable frequency drives and components. We have drives from several other manufacturers which can meet or exceed the performance characteristics of the Control Techniques line. Simply complete the form below, or contact us with the model of your current or obsolete Control Techniques drive and we'll be glad to identify a suitable replacement.
---
Options
Programming Software
Programming Software
SyPTLite WITH LOGICSTICK
Commander SK is Control Techniques' simple and easy-to-use general-purpose drive. However, Commander SK contains features and functions that you may not expect to find on a low-cost drive, such as the flexibility to program PLC applications onboard the drive. By inserting a LogicStick into the front of the drive, you quickly add memory for program storage that allows you to write a PLC ladder program using SyPTLite. The drive is prioritized to execute all motor control related functions first and will use any remaining processing time to execute the SyPTLite ladder program as a background activity.
Commander SK may also be fitted with the SM-I/O Timer option that incorporates a real-time clock, allowing the drive to be used as a low-cost stand alone solution in a wide range of applications such as dosing, lubricating, heating and ventilation.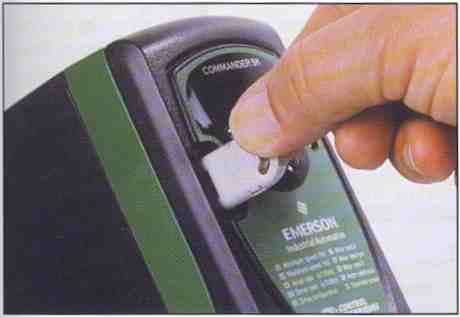 SyPTLite IEC 61131-3

LADDER PROGRAMMING SOFTWARE
SyPTLite is a ladder diagram editor that allows you to develop programs that can be executed onboard Commander SK with a LogicStick.
SyPTLite is designed to meet the needs of the majority of automation users wishing to extend the functionality of the drive control and sequencing, The software has been developed with a definite focus on intuitive ease of use allowing you to quickly access all of the drive's parameters and to monitor and debug your ladder program online.
Description
Order Code
The LogicStick plugs into the front of the drive and enables you to program PLC functions within the
drive. Typically 30-50 rungs of logic.
LogicStick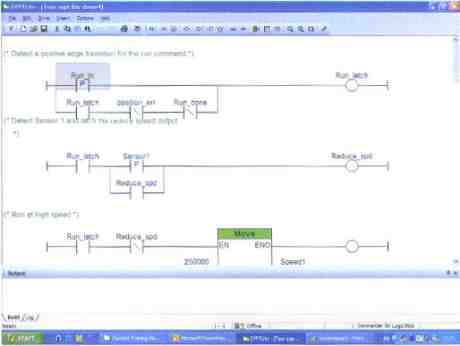 SyPTLite contains a comprehensive library of functions that is based on a subset of those available in the SyPTPro programming tool. These include:
Arithmetic Blocks . Timers
Multiplexers
Bit Manipulation
Comparison Blocks . Counters
Latches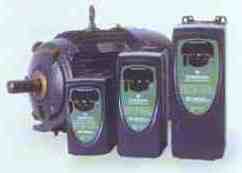 Looking for
a complete
Emerson solution?

Through our One Source program, Control Techniques distributors can offer you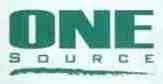 an Emerson motor solution that is matched
to the Commander SK for
top performance.
Information provided by Control Techniques, a world leader in the design, production and marketing of electronic drives for the control of electric motors.