PLEASE NOTE: Effective 2019, we no longer supply Control Techniques variable frequency drives and components. We have drives from several other manufacturers which can meet or exceed the performance characteristics of the Control Techniques line. Simply complete the form below, or contact us with the model of your current or obsolete Control Techniques drive and we'll be glad to identify a suitable replacement.
Also, the Fincor and Saftronics lines of AC variable frequency drives, DC variable speed drives, and reduced voltage starters were once owned by Emerson but have been obsolete for several years. However, we have many years' experience working with these drives and can quickly identify replacements capable of exceeding the quality and performance of these older drive technologies. For a suitable replacement, fill out the form below or contact us with your drive or application requirements, and we'll handle it from there!
---
---
Unidrive SP
UNIDRIVE SP REGEN MODE
Unidrive SP can be configured to provide full fourquadrant control of the power or drive system. In regen mode, the Unidrive is capable of either supplying power to the DC bus of the 'Unidrive controlling the motor or removing power from the DC bus of the Unidrive controlling the motor and returning it back to the supply,
Unity or controllable Input Power Factor
Sinusoidal Input Current (Low Harmonic Content)
The Control Techniques Engineered Systems builds fourquadrant regenerative systems for use in many applications, where clean, sinusoidal power can be put back to AC supply. See page 192 for Engineered Systems. Whether it is cranes and hoists or sophisticated test rigs requiring pure sinosoidal regenerative output Control Techiques has your regen solution.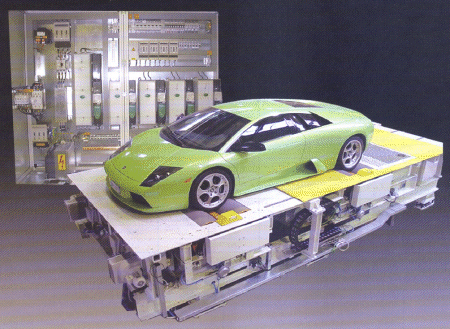 Information provided by Control Techniques, a world leader in the design, production and marketing of electronic drives for the control of electric motors.