Electrical Controls for Food Processing and Bakery Machinery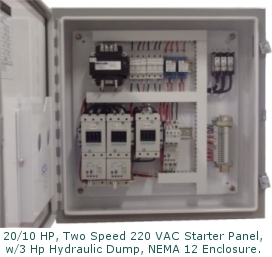 AC Drives and DC Drives are considered the high tech part of the electrical controls market and have much of the AC control emphasis. The more straightforward AC controllers that involve contactors, starters, timers, metering and relay logic still can become quite technical. Today's demands of first hand and visual concepts of knowing what is going on with your machinery electrically can save much downtime. Therefore in many instances, solid state overloads and power monitoring devices are sending information to the electrical maintenance office or as visuals on the door of the cabinet. A customized AC Controller from a industrial controls supplier may mean long lead times and higher option pricing that will leave a buyer irritated. Joliet Technologies can provide all aspects of AC custom controllers from programming of PLC and touch screen controls to simple multiple starter or contactor cabinets. For example, all down stream electrical that needs control and logic such as hydraulic pumps, air pumps, solenoid vales, exhaust fans and blowers can be packaged in a single enclosure. For MCC (Motor Control Center) applications Joliet Technologies can add interconnect wire harnessing, PLC sections and help with engineering/commissioning. Another time saving tool that is useful is that CAD drawings and prints can be tailored with your personal company's name/logo.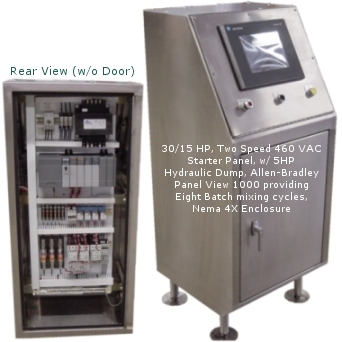 Working with an OEM named CMC America. They are a manufacture of food processing equipment and bakery machinery. Their equipment can range from the small cookie dough depositors, to the big mixers and mixing systems that can mix hundreds of pounds of dough per hour.
Joliet Tech's responsibility is to build the control systems that run these big mixers. The control systems can range from a basic system with a couple of across the line starters and a timer, to a multi-speed starter/control system with a PLC. It was a system like this that we completed for CMC last year. The order called for two multi-speed starter panels, controlled by PLC's along with conveyors and a dough trolley. Our sister company, Pan-Tech Eng., completed all of the software requirements for the PLC, while we wired the control panels. The equipment shipped to CMC, and they set the entire order up in their shop for testing and debugging. The testing and debugging took a couple of days in the shop. The order then shipped to Europe, where the mixers are now making bread for our men and women in the service.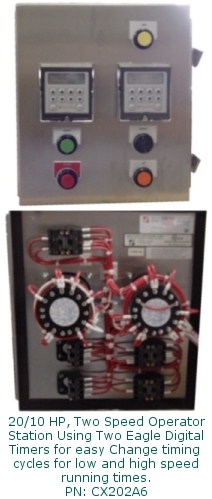 Joliet Technologies custom packages, integrates and engineers AC Variable Frequency Drives (VFD's) and DC Variable Speed Drives (VSD's) using top of the line manufacturers, like ABB, Emerson (Control Techniques & Saftronics / Fincor), Siemens and WEG to name a few. Our custom drive packages are built to your specifications for your application.
To get a Quote for your specific requirements, Contact Joliet Technologies today. Call (815-725-9696), fax (815-725-9393) or e-mail your requirements and we will prepare a detailed quote for your application. Or fill out a Request for Quote.
Feel free to contact us with any drive questions you may have.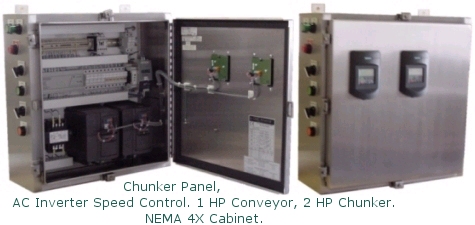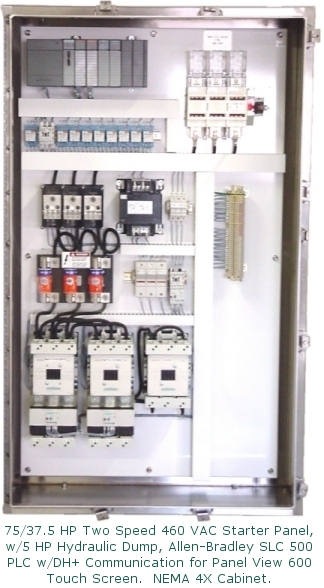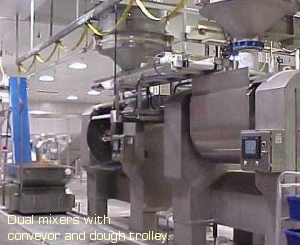 Call Joliet Technologies TODAY