Magnetek – Medium Voltage Soft Starters
HRVS-DN
Joliet Technologies is now offering the Magnetek Line of Soft Starters.
Magnetek HRVS-DN Medium Voltage Soft Starters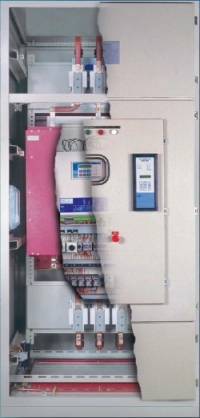 For Every New Beginning
You Need A Good Start
You can rely on Magnetek's advanced HRVS-DN Medium Voltage Digital Soft Starter to ensure smooth, stepless acceleration and deceleration of your AC motors. It also eliminates current and mechanical shocks to motor and load. This third generation, fiber optic controlled Soft Starter is designed for use with standard asynchronous and synchronous motors.
HRVS-DN is available:
From 60 to 1,000 Amps
From 2.3 to 13.8 KV
In chassis or enclosed systems with a range of options
Contact Joliet Technologies for Prices and Options
Safety and Reliability
Partial Discharge Design & Test (Corona)
The HRVS-DN withstands EN 50178 part HD 625.1. Each starter is fully tested for Partial Discharge (Corona).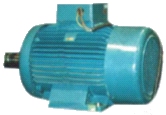 Low Voltage Test
Innovative low voltage testing with a 460V motor. This unique design allows fully functional testing: including line and bypass contactor operation, as well as control systems. The procedure is field initiated in minutes.
Individual SCR Fault Indication 
Unique fault indication allows easy troubleshooting to the SCR (Silicon Controlled Rectifier) level.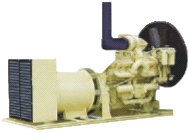 "Dry" No Voltage Testing 
Allows SCR firing without connecting to the primary voltage source, providing added safety during start-up.
Reduced Installation and Operation Costs
Wireless Electronic Potential Transformer (EPT) 
The Advanced Electronic Potential transformer utilizes the patent pending "wireless" voltage measurement system reducing space and installation costs.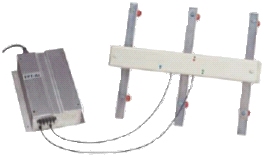 Fiber-Optic Firing System 
Patent pending fiber-optic firing system provides complete isolation between MV and LV compartments.
Direct Power Factor Capacitor Connection
Power factor capacitors can be connected directly to the upstream contactor, omitting the need for an additional contactor.
Multi-Motor Starting 
Multi-Motor program allows for more than one motor to be used with the same soft starter.
Multi-Voltage Starters 
Dual-Voltage connection permits more than one voltage level to be used with the same soft starter.
Copyright © 2004
Information Provided by:
Magnetek ICG
N49 W13650 Campbell Drive
Menomonee Falls, WI 53051
Toll Free: 800-288-8178
Fax: 262-783-3510
Call Joliet Technologies TODAY 
If you have any questions concerning Magnetek's line of Soft Starters or related products, please contact us by:
Phone (815) 725-9696,
Toll Free (866) 492-9888,
Fax (815) 725-9393 or
E-mail info@joliettech.com
---
Joliet Technologies custom packages, integrates and engineers AC Variable Frequency Drives (VFD), DC Variable Speed Drives (VSD) and AC Drive Controllers using top of the line manufacturers, like ABB, Emerson-Control Techniques, Siemens, Fincor, Avtron and Magnetek. Our custom drive packages are built to your specifications for your application. We specialize in large horsepower drive systems (500Hp and above). Call us at (815) 725-9696 or fax us at (815) 725-9393 or e-mail us or fill out an RFQ with your requirements. Serving the greater Chicagoland area and the World.