Commander SX

NEMA 4X Washdown Drive
Terminal Diagram and Description
TERMINAL DIAGRAM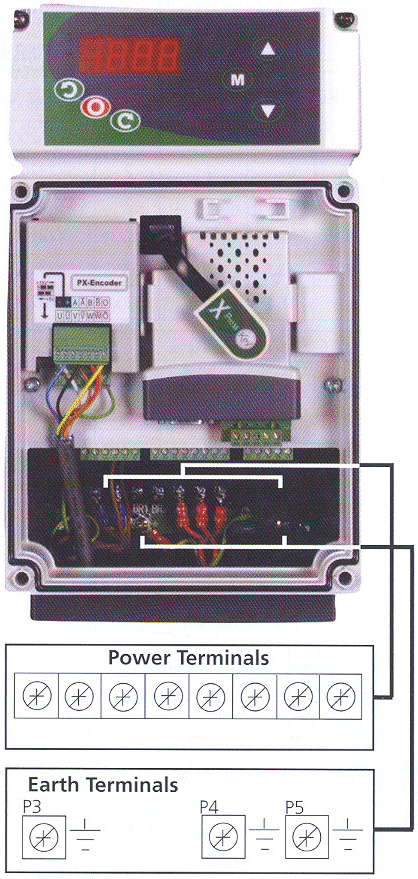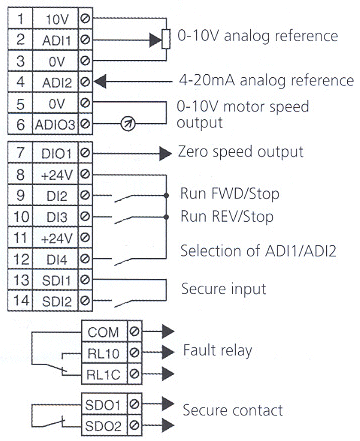 APPLYING SECURE INPUT TO OBTAIN A SECURE STOP
The Secure Input function provides a means for preventing the drive from generating torque in the motor, with a very high level of integrity. It is suitable for incorporation into a safety system for a machine. It is also suitable for use as a conventional drive enable input.
The Secure Input function is fail-safe, so when the input is disconnected the drive will not operate the motor, even if a combination of components within the drive has failed. Most component failures are revealed by the drive failing to operate. Secure Input is also independent of the drive firmware. This meets the requirements of EN954-1 category 3 for the prevention of operation of the motor when the PX-Secure option module is used.
Secure Input can be used to eliminate the need for electro-mechanical contactors, including special safety contactors, which would otherwise be required for safety applications.
CONNECTIONS IN ACCORDANCE WITH SAFTEY STANDARD
EN954-1 – Category 2 or 3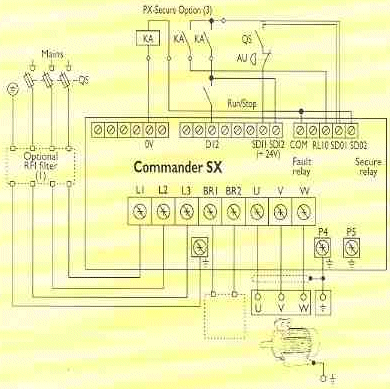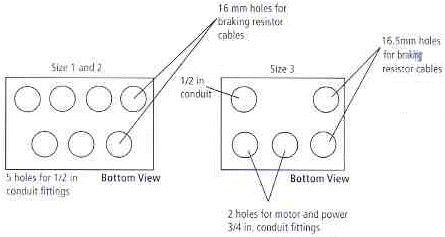 Information provided by Control Techniques, a world leader in the design, production and marketing of electronic drives for the control of electric motors.