Experienced Managers
Collectively, Joliet Technologies has over 125 years of experience in the industrial variable speed drives and controls market. Feel free to contact us with any questions you may have.
Sales and Marketing


Clay Johnson (clayj@joliettech.com)
Cell Phone: (815) 351-2774
10 years in sales with electrical distribution, focused on large industrials.
9 years in sales with major control manufacturer.
5 years in sales with specialty control distributor, focused on OEM's and industrial accounts.
5 years in sales with previous employer. and managing large projects.
2 years general manager of Drives Division for previous employer.
Completed product training for most of the major control manufacturers, such as:

Allen Bradley
Square D
General Electric
Furnas Electric
ABB
Cutler Hammer
Westinghouse

Sales and Marketing since 6/3/02 at Joliet Technologies.
Production Manager


Greg Thornton (gregt@joliettech.com)
Cell Phone: (815) 207-0819
16 years experience in the manufacturing of drives, control panels, and PLC systems with previous employer.
Over 11 years as shop foreman in charge of production, engineering, and assembly of electrical panels with previous employer.
He is also involved with on site installations.
Grundy County Vocational (1982-1984, 660 hrs.).
Electrical/Electronics Class.
Production Manager since 6/3/02 at Joliet Technologies.
Marketing Director, Quality Assurance and Information Manager


John Gierich (johng@joliettech.com)
Quality Assurance Manager

Joliet Technologies has a Quality System in place, following the ISO9001:2008 Quality Standard.
Involved in Quality Assurance since 1996 with previous employer (an ISO9001 Registered Company).

Information Manager
CAD Operator

1-1/2 years Draftsman with Geotech, Inc.
Over 25 years experience with previous employer, from 1977 to 2002.
Working exclusively with AutoCAD since 1987.

Web Master/Marketing Director

Began as Webmaster in 1998 for pervious employer and several other companies.

Marketing Director, QA and IM since 6/3/02 at Joliet Technologies.
---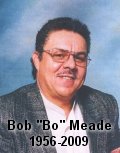 It is with great sorrow that we must inform everyone that Bob Meade passed away suddenly on March 15, 2009. Bob will be greatly missed by everyone at Joliet Technologies and by our customers, who he tirelessly served for many years. Our thoughts and prayers are with Bob's family & friends.
Bob was one of the founding members and one of the owners of Joliet Technologies.
Robert A. Meade
" Bo"
---
Office Manger (Sales and Purchasing)


Phil Cheshareck (philc@joliettech.com)
1 year Electricity/Electronics, Grundy Area Vocational Center (1982).
Electricity/Electronics – Associates Applied Science Degree (1984).
3 years Wireman with previous employer.
10 years Systems Coordinator with previous employer.
3 years Office Manager with previous employer.
Office Manager, Sales and Purchasing since 6/3/02 at Joliet Technologies.